Please feel free to view/download sample lesson from Stage One of the kit from below(by clicking the icon of each component). Again, it's a full set!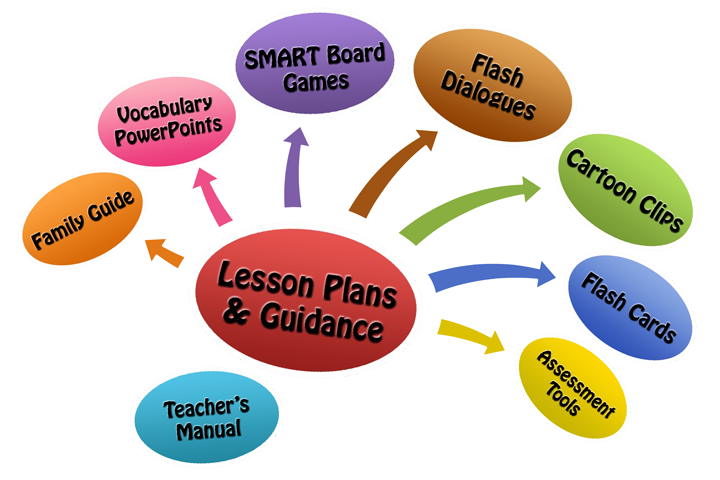 Or, download entire sample of Stage One as a zip file here: Stage One -zip 50MB
View/download the Family Kit for at-home use by students and parents after the school purchased the kit. Please contact your school's administrator for user name and password.
2. Family Guide

3. Cartoon Clips: PC-zip 390MB, Mac-zip 330MB

4. Flash Cards (Stages 1, 2, 3, 4, 5, 6&7, 8, 9, 10, 11, 12, 13, 14, 15)

5. Vocabulary PPT: Stages 1-15 -zip 90MB

6. Lesson Plan -zip 30MB
Or, download Family Kit as a zip file here:
Family Kit -zip 160MB, (This zip file does NOT contain Cartoon Clips. Use #3 above instead.)